$160.00 USD
Regular price
Free shipping | Safe payment | 30 days return
Details

Hex is particularly suitable for smaller indoor entrances. The pattern makes a good scratch effect and will act as an effective dirt and dust catcher.

Information

• Pile made of PET and PP (50% recycled content)
• Nitrile rubber backing (20% recycled content)
• Anti-slip Backing helps the mat to stay in position and prevents any moisture from penetrating the floor.
• Thickness of the mat: approx. 8 mm
• The mat can be placed on floors with underfloor heating, but please note that some floors may be sensitive to being covered.
• Contains no hormone disrupting or carcinogenic substances.
• The manufacturing process behind a Heymat involves many manual operations. This means that the mats may vary slightly in size, color and appearance.
Maintenance

Shake or vacuum the mat regularly. Rinse or wash the mat on hot when needed. Use a gentle detergent and spin the mat at low speed. We recommend laying the mat flat on the floor when drying.

Hex hints at a larger pattern that we only see a selection of. The pattern is based on the hexagon and the circle – two shapes that within the geometry are strongly connected. Repetition and order give a calm expression that evokes associations with architecture and industry.

Design by Lars Tornøe
Lars Tornøe
Lars Tornøe is a Norwegian designer dedicated to furniture design and related fields within product design. He works with various customers from Scandinavia and the USA. His work has been shown at exhibitions around the world. His Dots for Muuto is part of the permanent collection at the Danish Design Center.
Read more
DESERT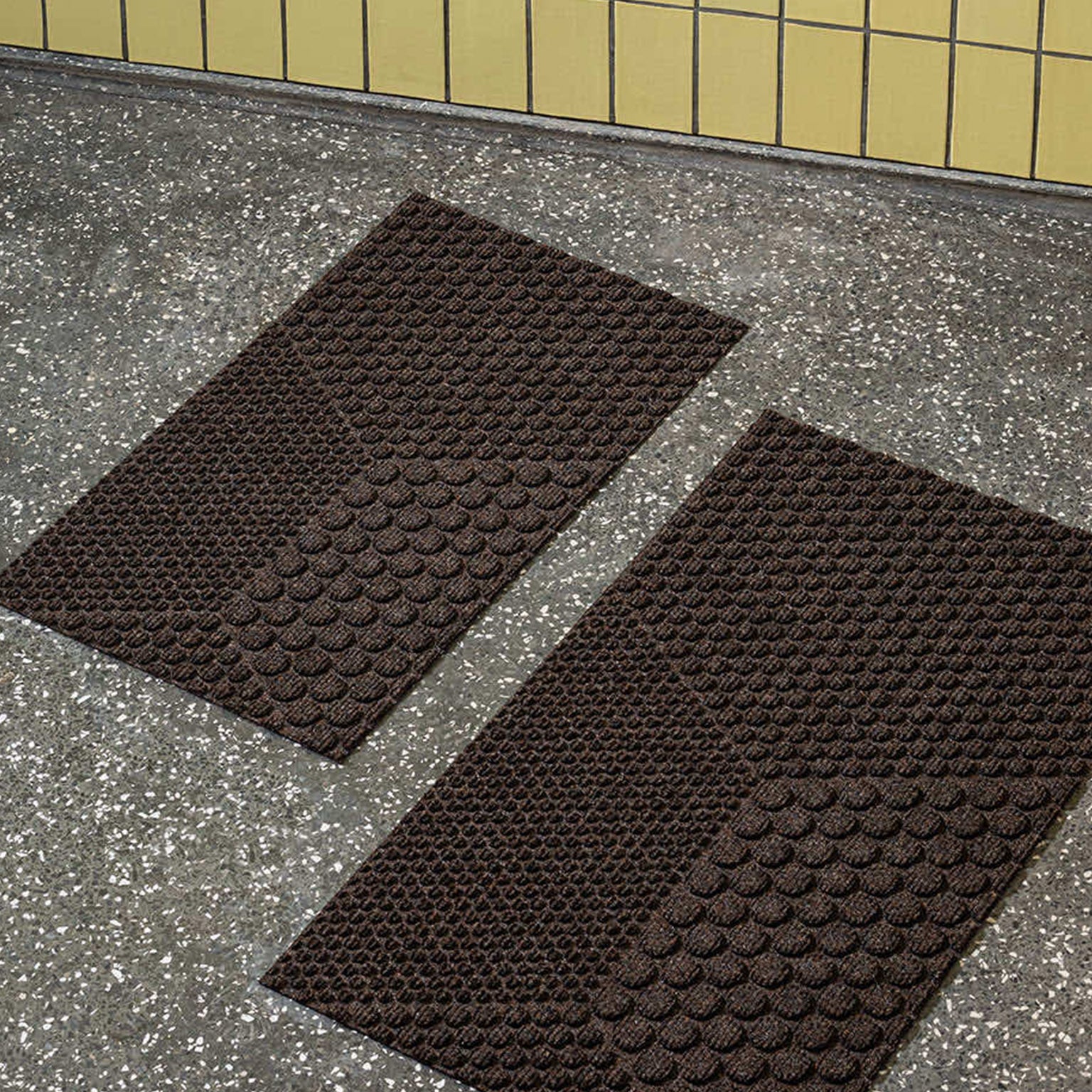 SOIL
The collection is thoughtfully designed to fit the esthetic and functional needs of small entranceways. The raised surfaces act as an effective dirt and dust catcher, making a small yet effective mat. Lightweight and easy to handle, the collection includes two rectangular sizes and two colorways - Desert and Soil